Attorney Profile – Chris Chenette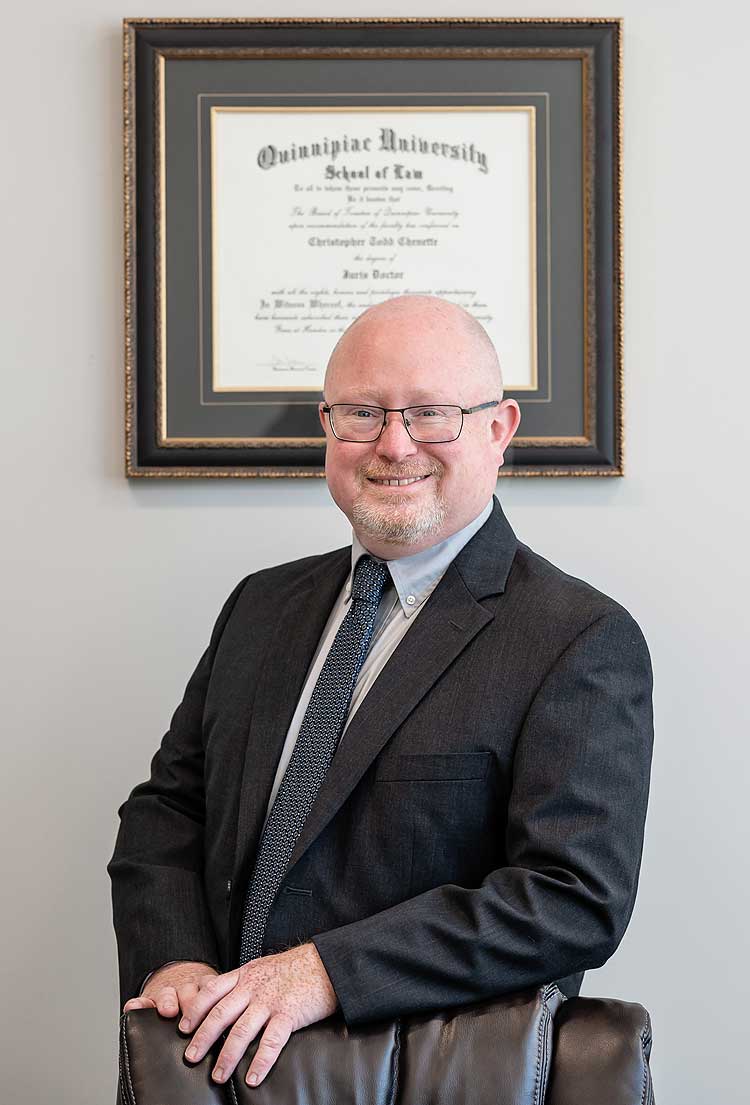 Attorney Christopher T. Chenette is a native of Southington. He graduated magna cum laude from the Central Connecticut State University Honors Program in 2000. He attended Quinnipiac University School of Law and matriculated in 2003.He is a member of the Bar of the State of Connecticut and concentrates his practice in the areas of real estate law and estate planning. In addition, he is a member of the New Haven and Hartford County bar associations.
FREE Initial Consultation
We welcome your inquiries by phone, email or by filling out the form below. We strive to respond quickly to all requests for information and will be in touch soon. Thank you for contacting Chenette Law Offices LLC.